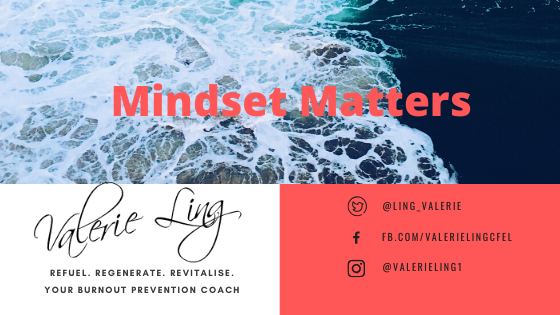 I took a difficult path today and I took it because I knew I had to
I have come back from annual leave and there are a couple of things that are standard, my summer reading books and time to reflect on the year ahead. It's also a really important time to ask some important questions.
Why are you doing what you do Valerie?
How did it start?
How is the journey unfolding?
Where are you going next?
What or Who stands in your way?
The answer to that last question this time round was a big resounding - Me.
I knew I needed to really face that, because I was starting to feel the drag in my feet, and a quick resourcing check indicated that my Purpose tank needed recharging. Fear, anxiety, double guessing myself and then this one - reactively making decisions, emotional signals to pay attention to.
So I did a brain dump to find out what those messages were, what they were about and identified 2 unhelpful messages.
Now the next thing I have in my arsenal is to always surround myself with people who can mentor and coach me. And this was in my diary today. I had some decisions to make - would I fess up and go head on with these 2 mindset issues?
The choice of issues I could focus on was a plenty. There were a lot of How and What conversations I could have, and that would have been an easy avoidance of the all important "Why". I could go to town on getting more coaching input for how to be more efficient. I could go all in to get reassurance that what I was doing was "right". That, though folks, is just avoidance when you know your tank is running on empty and you just pile on more things to DO and more ways to reinforce that what you are doing is working.
I knew already who was going to be on my list of coaches to talk to. A new friend and business mentor who is an expert in my area the burnout and wellness space.
Side story. I could also have avoided talking to someone else who is an expert in the burnout and wellness space. I wouldn't want him to know that I struggle with this stuff. I could have run away from getting him to take a close look. It would have shielded my pride a little more. That's why I knew I had to have the conversation with him. When your why is about YOU and protecting YOUR stuff - you got to do something about it.
And that is both hard and extremely essential. As I sat down to speak with him, the voice in my head said - be proud you took this path today and be extremely grateful you opened yourself to this.
And I was. Proud and grateful. I voiced my mindset issues, and Declan went all in. And I came out much clearer that I was in this picture where I am on holiday, relaxed and viewing the beautiful shores of Noumea.
Superpowers unlocked!
Categories: None